Fishing Report
Cairns Black Marlin report
Hotshot Charters has just gotten back in from fishing 4 days on the Great Barrier Reef with our mates from the Gold Coast.
We started the trip out leaving from Cairns and headed out wide to Lindon Bank then on to Escape Reef in rather sporty conditions.
The boys started out on fire going 3 from 4 on black marlins and raising a few more. The following day was a bit slow with only raising a few that wouldn't eat.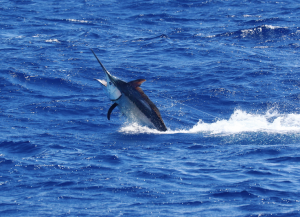 We spent our nights  behind  St. Crispins reef and South Opal giving us some calm water to enjoy the sunsets and allowing us to take a swim in the morning.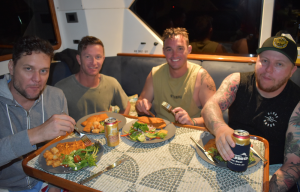 On day 3 we ended the day going 2 from 3 on black marlin. With the wind starting to back down it made a great day for all.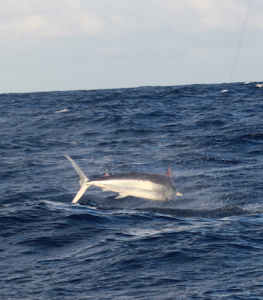 Our last day in we marked a lot of fish but couldn't get them to come up. The boys still managed to tag and release 5 black marlin for the 4 day trip. It was a blast fishing with them!
Hotshot has only a few more weeks left in our 2018 Cairns Black Marlin season and we are heading home back to the Gold Coast.
Our Blue Marlin season is looking to be a great one with reports of lots of bait in shore with reports of multi hook ups of striped marlin.
For bookings please contact us at: