Capt. Craig "Sparra" Denham is a 30 plus years in the charter industry around the world, fishing such places as Fiji, New Guinea, New Zealand, Japan, Hong Kong, Hawaii, Ghana, Cape Verde and all the Australian east coast hot spots as well as north west.
He has fished with and learned from some of the best captains and crews in the world including Paul Whelan, Bob Jones, Dennis Wallace, Marlin Parker, Bill Billson, Darren Hayden, Teddy Hoogs, Jason Holtz, Luke Fallon, and Bo Jenyns to name a few. 
He worked for 10 seasons as a crewman during the Cairns giant black marlin season, and over 20 now as a captain.
Sparra is experienced in Light And Ultra Light Tackle,  and has numerous fish including record fish to anglers on  this tackle fishing locations including Cairns, Townsville, Dunk Island, Brisbane, Gold Coast, Port Stephens, and Bermagui.
His best catches in this class include the men's 1kg, 2kg and 3kg black marlin records (the 3kg which weighed an incredible 733lb!) as well as the 2kg striped marlin world record.
Fly Fishing: he has guided anglers onto many world records including ones for black marlin, striped marlin, spearfish, mako sharks, and Spanish mackerel including a 101kg black marlin on 10kg tippet.
On the Heavy Tackle he is a stalwart of the Cairns marlin season and has weighed over a dozen fish in his career over the magic 1000lb mark including his largest of 1389lb (right).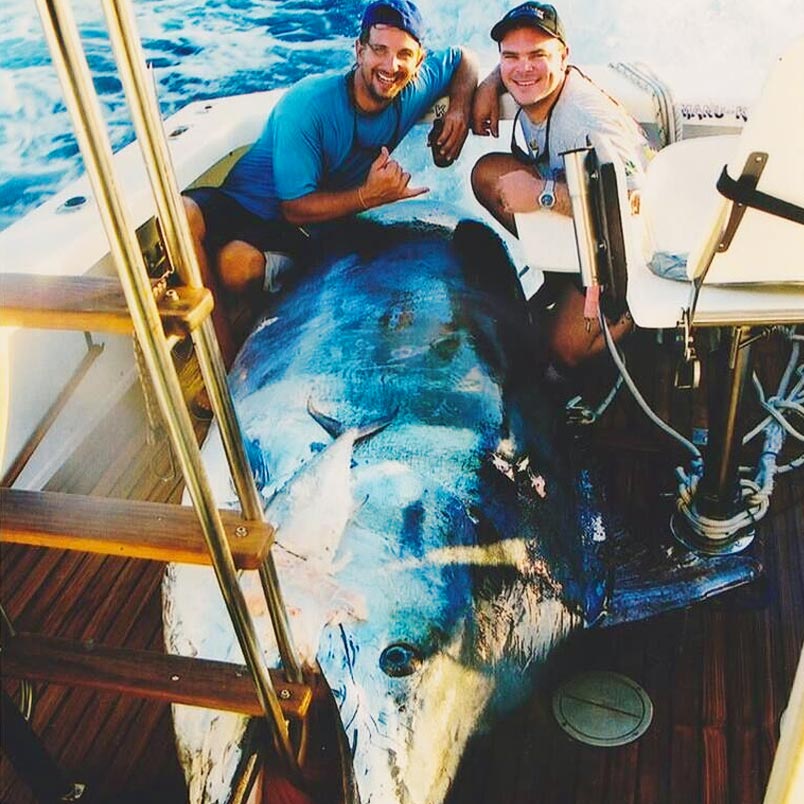 Charter Options & Fishing Destinations
Specials & Availability
Subscribe
Subscribe to receive updates via email
Enquire, or
Book Now
hotshot@hotshotcharters.com.au